CODEXPERIENCE
Immersive 360° Exposition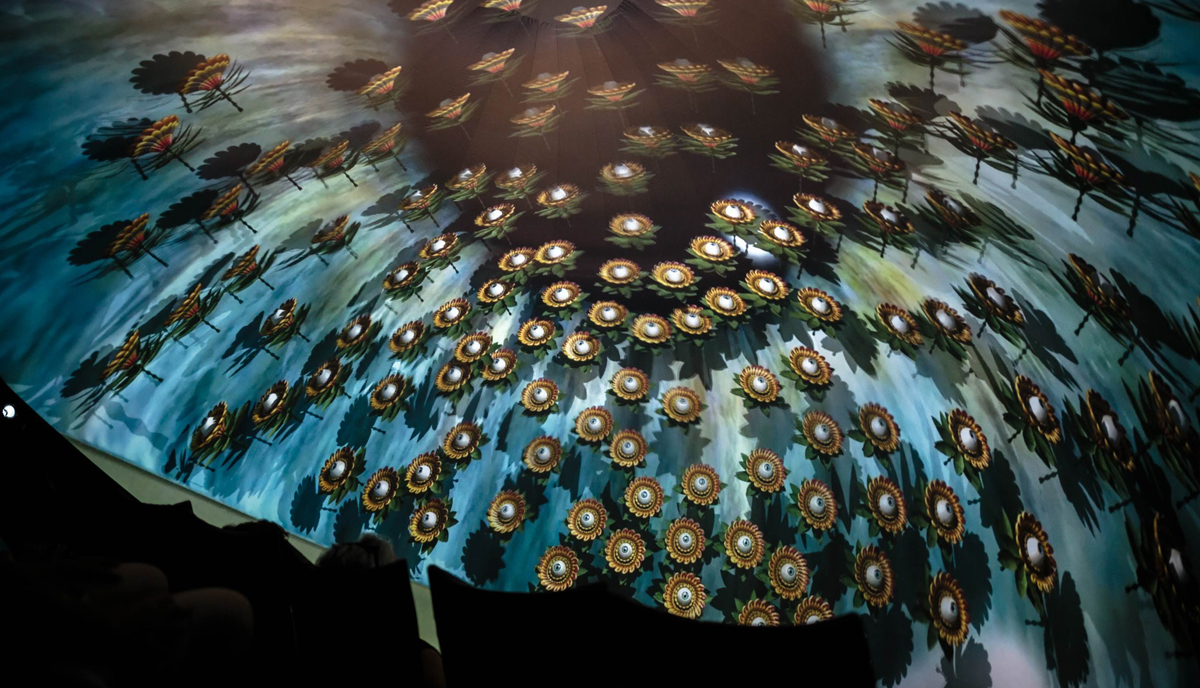 Take a break in a hallucinogenic herbarium! This decompression chamber is full of hybrid and imaginary plants. A 360 ° experience in total immersion, on deckchairs.
Be careful, dreamlike relaxation is compulsory ...
CodeXperience takes you on a motionless journey that will caress your imagination in the direction of a dream. In a 360 ° dome, a real decompression airlock, a new film with imaginary plants animated in 3D, carried by a spatial soundtrack, will transport you into a psychedelic and immersive universe.
Digital becomes hallucinogenic, suspends time and relaxes you in its geodesic belly.
︎︎︎ Date: September 2019
︎︎︎ Place: Les Dominicains, Alsace, France
︎︎︎ Work: Immersive sound design and music composition
︎︎︎ 3D Artist: Bekir Aysan
︎︎︎ Artistic direction: Philippe Dolfus
︎︎︎ Additional music: Vincent Villuis