GRANUM SINAPIS
Immersive 8.0 installation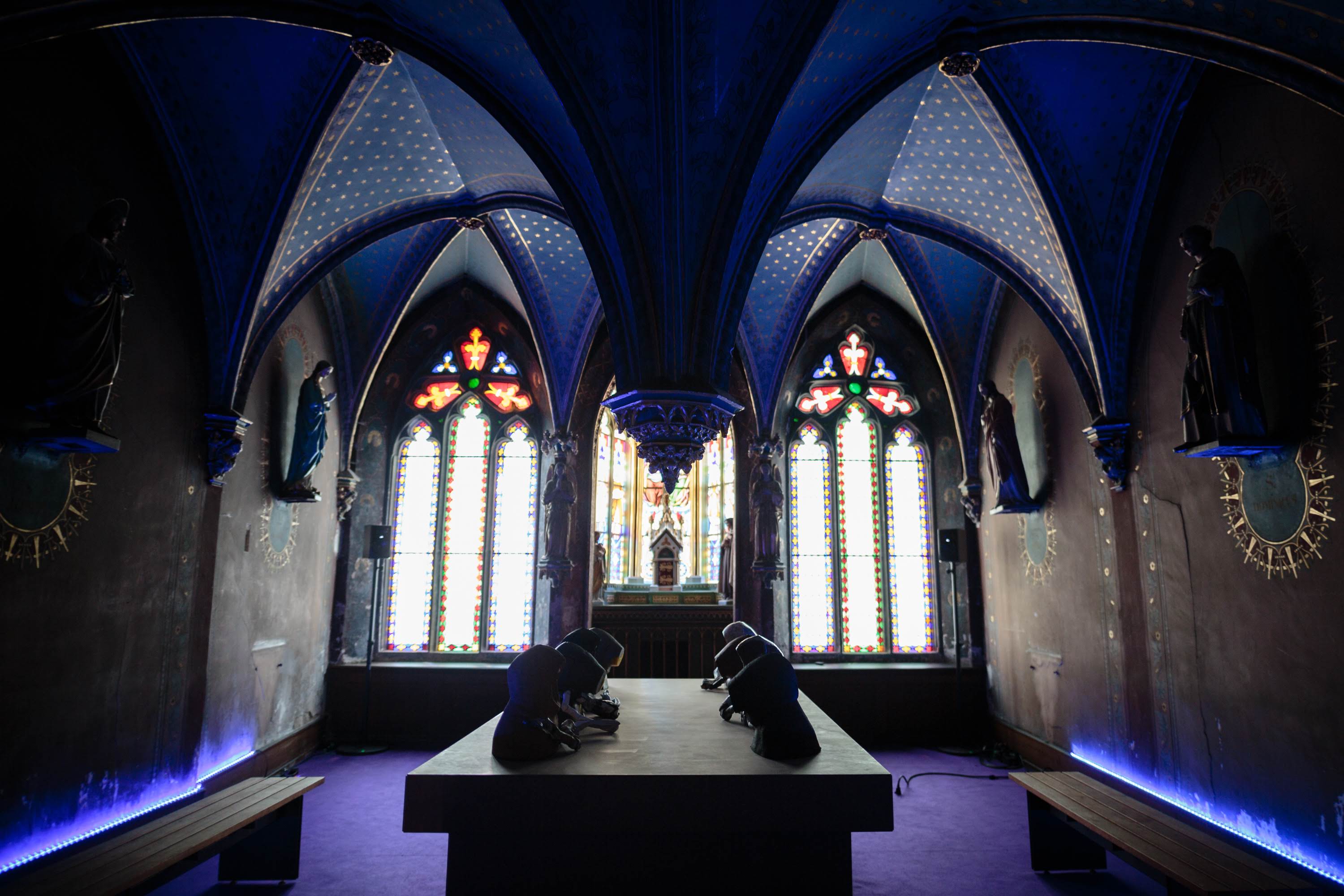 Marguerite Porete, a mystical Beguine, wrote a work, the Mirror of Simple Souls, which led to her being burned in public in 1310.

Claudine Gambino, visual artist graduated from the European Institute of Ceramic Arts - class of 2018, presents, in collaboration with two composers in residence at the Dominicans, Vladislav Isaev and Vincent Villuis, a sound ceramic installation in the neo-Gothic chapel of the convent.
A voice of love.

Because she advocated a love of God outside the moral and ecclesiastical shackles of her time, Marguerite Porète was burnt alive in 1310. Inspirer of Meister Eckhart and his Rhenish mystic, is she still an example Women should be wary, especially women who are free to speak their minds: they sometimes hide a courage that makes them subversive. "Heretic", we said hastily in the Middle Ages.

This is how Marguerite Porète, born around 1250, became a Beguine in the north of France, was judged and condemned at the stake...

︎︎︎ Date: July 2019
︎︎︎ Place: Les Dominicains, Alsace, France
︎︎︎ Work: Immersive sound design and music composition
︎︎︎ Céramiste: Claudine Gambino
︎︎︎ Concept: Philippe Dolfus
︎︎︎ Voice: Joëlle Jurkievicz